The Old and New Testaments brought to life through a stunning dance repertoire and inspirational music.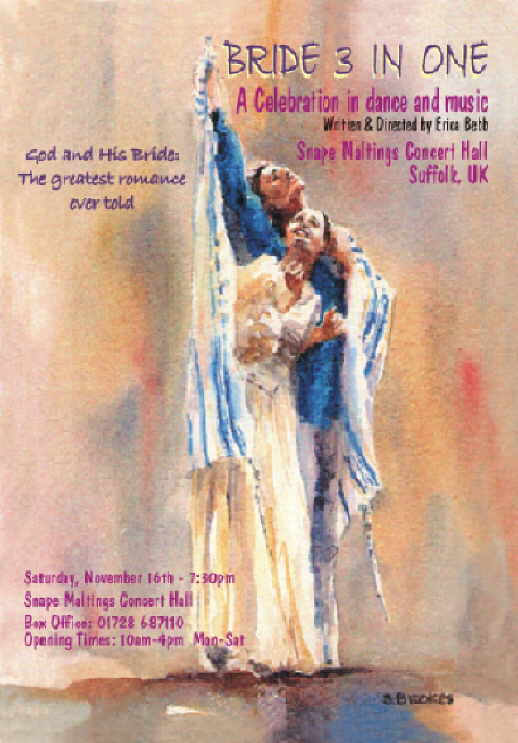 3 in One International presented 'Bride 3 in One' at Snape Maltings Concert Hall, Suffolk, in November 2002, and in Bristol in November 2001

WHAT IS '3 IN ONE INTERNATIONAL' ?

3 in One' International' is a Performing Arts Christian Ministry, formed in January 2001 and directed by Erica Bebb.The vision is to take wholesome ideals to the theatre and media and touch the Church and secular with God's love for Israel and all nations. Our aim is to stimulate a cross-section of artistic tastes and spiritual persuasions.

Erica is a Mission Partner for her Church St. Mary Magdalene, Stoke Bishop, Bristol and has been involved with the International Christian Dance Fellowship since 1993. Recently the ministry focused almost exclusively on their dance company and their hugely successful show 'Bride 3 in One' performed at St George's Concert Hall, Bristol, and at Snape Maltings in Suffolk.

Copyright © 2002 3 in 1 International all rights reserved